Flying Dragonair from Shanghai to HK (just in time for the sevens) in economy with an attractive and much younger brunette (producer, wife, love slave? - delete as required). Looked as though he had been awake for three days. An airport VIP transport picked the pair up from the arrival gate, then dumped them at the carousel to wait for their bags with everyone else. IDNSH rapier wit but he managed a polite "after you" when one of a posse of touring ladyboys passed him in the aisle.
I have no idea what I mean by that.
turns out there is something more humiliating than being on The Lee Nelson show
one man's complaint is another's blessing.
__________
10:29,
reply
Contract not renewed. Paul semen Staines "gutted".
rogermoore
14:02,
reply
neville_bartos
17:31,
reply
Nick Kamen, this goon seems to fit the bill.
mrsix
14:17,
reply
deep_stoat
15:36,
reply
__________
23:22,
reply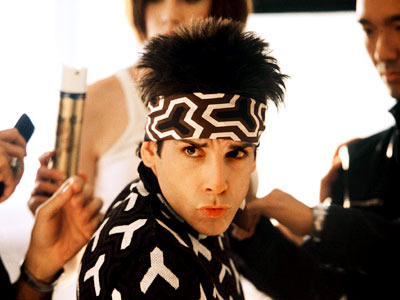 deep_stoat
23:04,
reply
shame she's eight months early though.
__________
14:12,
reply
and nobodies favourite Radio Clyde sports turnip has been shopped (by a colleague?) for allegedly driving after a few too many. Sorry Jim, we'll have to leave your call there...
drunken_boht
16:36,
reply
neville_bartos
15:26,
reply
7zark7
15:26,
reply
To go from young, short-lived fame to struggling to know whether to keep on trying for a career in entertainment. I just hope Paul Danan sees this as some sort of sign.
it could've been an infection from those shitty ear hoops*
*edit - 'flesh tunnels'
I wonder how his former partner feels about that.
"This is our little secret", apparently.
deep_stoat
17:17,
reply
Three from the top row, please Rachel, and three from the bottom row. Twice.
It involves a mesmerising 2 hour megamix of ...
neville_bartos
16:29,
reply
She sold up in 2013 and opened a new place on East Street in Brighton and is a director at the stockists for her restaurant.
Mind you after her divorce she pledged to give a "large portion" of her 24.3 million pound divorce settlement to Adopt-A-Minefield but the charity doesn't seem to have received anything (The charity itself shut down in 2009- the website has been jacked by a Japanese clothing firm). So I suppose she had to blow the money on something. There's only so many shoe she can buy.
rogermoore
22:32,
reply
Wayne and Coleen Rooney, last night won the pub quiz in the Botanist, Wilmslow. The donated the prize of a bottle of Prosecco to the runners up. And apparently won due to NAILING the word search...
...First cut his teeth as an artist in the 80s at Games Workshop, where he focused on such family fare as demons, mutants, gore-splattered battles, killer aliens and a large breasted, gun-toting cybernun.
Lily Allen was not involved.